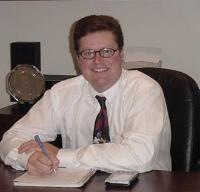 Michael Head- Principal Focus: Strategic planning, business development, marketing, sales, distribution strategy.

Disciplinary specialties: Listening carefully, identifying opportunities as well as obstacles and barriers to success, and then creating actionable, cost-effective strategies and tactics that drive our clients' businesses forward—resulting in increased sales, faster growth, and improved revenue and profitability.

Expertise: Insightful, analytical, and responsive management consultant with a proven history of success in semiconductor business development, channel sales development and management, marketing, advertising, and public relations. Creative and persistent problem solver. Goal-oriented, and competitive team builder who possesses outstanding communication and excellent interpersonal skills. Empowering leader and catalyst, organized and thorough planner, and effective negotiator dealing easily across all levels of an organization. B.S. Oakland University.

Signal achievements: Former Austriamicrosystems AG executive who worked directly with the CEO on sales, marketing, advanced technology, and strategic planning. Established important U.S. ramp-up partner to provide sufficient loading to quickly recover the investment in new state of the art wafer fabrication facilities. Created alliances with Tier 1 suppliers and IP providers to generate new sales opportunities in Automotive, and Industrial markets.